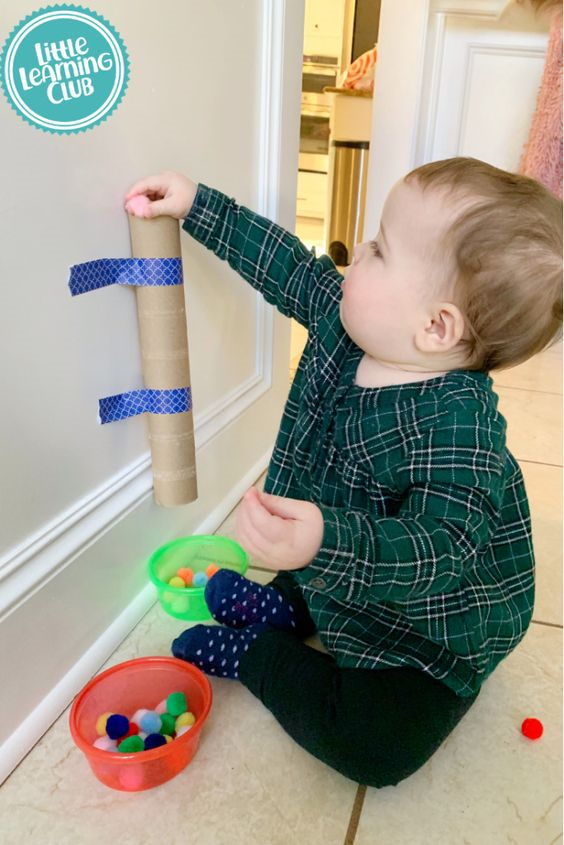 27 January 2021
DIY Pom Pom Ball Drop!
Using just tissue roll and pom poms (other kinds of balls can be used if you do not have any pom poms, as long as they are not a choking hazard)
Posting is very good for babies fine motor skills. Just tape an empty tissue roll to the wall and start posting. Placing a bowl under the tissue roll can excite babies as they watch it fall in and it also keeps the house nice and tidy. This activity can also be carried out using an empty bottle on the floor or on the wall.
Click here for link to EYFS
Physical Development – Moving and Handling
8-20 months - Picks up small objects between thumb and fingers.